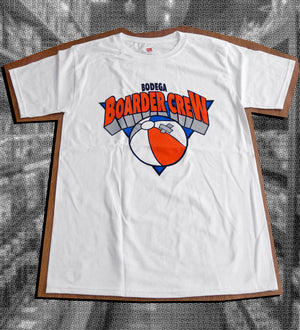 In The Paint Tee WHITE
Walt, Rod, Mason, Starks, Melo, Starbury, Spree, Ewing or Crawford... whatever era you crave, we got you covered with this gem. A tribute to the home of our hardcourt legends with a touch of that beach steezo.
Printed on 100% Cotton Hanes Tagless Preshrunk Tees. Limited to 50 pieces.